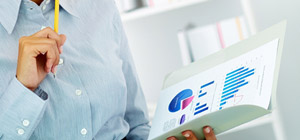 Turnkey Project Development
O2 technologies provide system integration in high level of quality serving the specific needs of the business requirements.
Besides high quality and cost efficiency, we develop the business model by taking our time to engage in two-way discussion with our client to better understand their core business and what their requirements are.
This is necessary for us to learn and evaluate on the problems so we can provide appropriate solutions to our customers
O2 technologies is pleased to offer its customers best of breed solutions in Switching, Routing and Wireless networking along with LAN/WAN Acceleration technologies. Enterprise Networking solutions and our strategic partnerships can help organizations provide a cost-effective, high performance investment.
Our company has an extensive experience in managing complex projects, which are always delivered on time and within budget, according to client requirements.
We will be responsible for the planning, design implementation, and integration of your project and will make a turnkey delivery. This way, you will avoid any pitfalls deriving by the wrong choice of partners or decisions, which may eventually cost you dearly. We have been trusted with the confidence that we will carry out an autonomous project according to client demands.
Contact us for a consultation on how we can stream line your network infrastructure.
Strategic IT Consulting Services
O2 technologies IT Strategy Consulting Services help you manage your business and IT priorities by optimizing your current investments and technology architecture, yet helping you to devise and plan the way forward.
We have successfully executed numerous IT strategy and target operating model engagements across diverse industries. Our comprehensive set of methodologies, guidelines and best practices created and refined over the years ensure successful project implementation.
Our IT consulting services will address the following key areas for your organization
• IT Strategy Assessment and Roadmap
• IT Shared Services Strategy
• Cloud Strategy
• IT Sourcing Strategy
• Organizational Structure Definition
• IT Skills Assessment
• Demand and Portfolio Management
• Cost Optimization
• IT Performance Metrics
• IT Health Checks
Application Development Services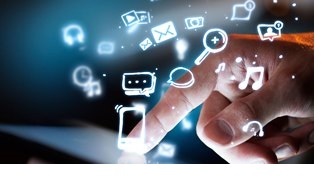 Our application development services help clients address evolving business and technology challenges by defining, designing and building applications tailored to meet their business requirements.
Software solutions
The evolving global business environment, increasing regulatory reforms and economic market forces have resulted in unprecedented changes in the utilities industry. To stay competitive, utilities require the support of niche IT solutions to support their core operations.
With our partners abroad, O2 technologies Nigeria limited is one of the Nigerian leadingsoftware solutions and services provider with extensive domain knowledge across the utility supply chain. Backed by a proven track record, our IT solutions integrate various data sources to provide a unified view of utility business operations. With industry-specific IT systems knowledge and comprehensive system integration capabilities, we provide core utility solutions that enable process transformation, seamless information workflows, regulatorycompliance and increased operational efficiencies.
Enterprise Resource Plan Solutions
O2 technologiesoffers ERP solutions that are open, capable and affordable, and that can help our clients realize value from their investment quickly. Working with you, we position your organization for growth with either a traditional solution on-site or an "as-a-service" solution running on a cloud platform.
Management
O2 technologies provide a full range of services in IT service management. Our highly qualified team are experts in the ITIL best practice (IT Infrastructure Library), FITS (ITIL in schools), MOF (Microsoft Operations Framework) and ISO20000 IT service management standard, and will help you decide the best way to improve your service management provisioning. Our Services include:
• Benchmarking current status of IT service management
• Adopting or improving any or all IT service management disciplines ITIL v2
• Implementing a full lifecycle IT service culture (ITIL v3)
• Achieving ITIL and/or ISO20000 compliance
• Evaluating and recommending suitable support tools, metric regimes and management reporting