IP Surveillance & PABX system

O2 Technologies plan and provide a network structure, which enhances the functionality of a flexible network structure, which integrate both IP surveillance and PABX systems. With the IP surveillance system the activities (Real time event) within and around your organization, estates, homes, offices, schools, hospitals etc. can be monitor remotely from your IPad or mobile phones from any part of the world using internet functionalities thereby enhancing maximum security or monitoring of your employees and organization premises.
The PABX system enables a company to create its own internal phone network. Internal calling and re-routing of calls may be simplified as a result. PBX audio, video, instant messaging, and other business communications are processed by a switch system that functions in the same way as a modified traditional switchboard does.
Fibre optics
With our team of experts O2 Technologies Nigeria limited carry out Fiber Network Deployment solutions consist of comprehensive end-to-end solutions that span from planning & design of the network throughout the full execution of the implementation phase. Our solution also includes the capability to select the most suitable passive fiber products.

VSAT and Broadband Internet connectivity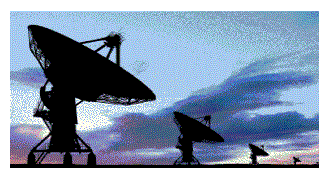 With our team of experts in satellite technology O2 Technologies Nigeria limited delivers a wide range in satellite technology. We can effectively proof the flexibility and freedom of choice when using our VSAT Internet solutions.The basic infrastructural applications of our satellite technology includes
• High-speed Internet access for ISP, Cyber cafe, Banks, Universities & Other tertiary institutions, Government establishments, Hotels, Research institutions and corporate offices.
• IP Backbone connectivity for telecoms, financial institutions and small business.
• VPN – Interconnecting branch offices globally in an efficient and secured manner.
• Voice and Fax (VoIP)
• Video Conferencing Setup
• Server Replication
• Software Distribution.
• Server Security.
• POS Systems.
• Alarm and Surveillance Systems
RF Optimization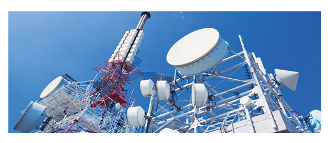 O2 Technologies Nigeria limited radio optimization solutions focuses on improving wireless network to ensure quality of service for 2G, 3G and 4G.
Our approach is based on detailed accurate analysis and planning and our unique expertise in various technologies ensure that each network meets the clients' specific requirements for performance and reliability at a very reasonable cost.
We carryoutsystem Wide Bench mark drive tests to find troubled spots (poor RSSI) of the network Call quality analysis, using customer complaints, statistical switch data, and drive test data to determine the exact causes of dropped calls, high BER/FER, and hand-off failures System parameter optimization, with regression analysis to measure benefits Frequency/PN offset planning Cell site migration planning and testing to unburden overloaded switches by migrating cell sites to new or existing switches, while ensuring consistent cell site performance utilize switch data and drive test data to recommend antenna, EiRP, orientation, down tilts, and rad center changes to improve the network quality and capacity investigating and resolving customer complaints through network Optimization.
BSS commissioning and integration
O2 Technologies Nigeria limited provides a first class service in commissioning and integration of BSS nodes ranging from BTSs and BSCs.